Company Details displays very basic information about the company. Only the account manager can change the company information.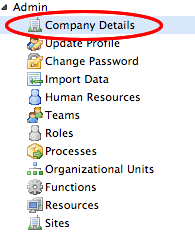 When selecting this function, the first form that appears provides the view of current information.
Click the <Update> button to make any changes.
Click the <Save> button to make the changes.
NOTE: The only change that will have impact on your organizational structure is the SITE change.